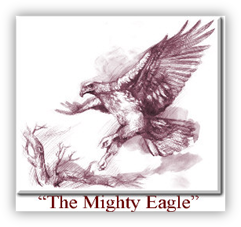 CHS's history, as is in the case of the entire world's recorded existence, is a "perpetual residue of the paradoxical erosion of the traditions of our life and times". Having previously been an all-white institution, CHS, as we knew it, was turned over to Blacks during the fall of 1948. Geographically, the school was located in the township of Conetoe, North Carolina and was adjacent to the town's major thoroughfare, Interstate Highway 64. CHS showed evidence from the beginning that it was just a little different than other budding Black high schools in the surrounding communities. Most of its students were the sons and daughters of farmers and sharecroppers. Because of the lifestyle associated with farming, many students had to stay out of school and work. The high school was not able to have all the extracurricular activities as most of its sister institutions. In fact, basketball was the school's only official sport.

Although there were hard years of depression, and many other obstacles to overcome, CHS, as an education institution, graduated its first class in May 1949. This class, consisting of nine (9) females and one (1) male, marked the true beginning of a tradition that was to last for more than two decades. Throughout this era of the school's growth, much was done to form a standard of high ideas, a sound academic program and spiritual values. These standards are evidenced in each of us today in the form of personal improvements and changes, which have come to us through unheralded personal efforts, sacrifices and tragedies.

Conetoe High School Chorus under the direction of Mr. Walter Plummer recorded an album before it closed.

By the end of 1971, having reached the peak years, CHS would no longer exist as we knew it. Conetoe High School graduated its last class of sixty (60) eager minds in June 1971. This left the underclassmen to finish their high school education at North Edgecombe, South Edgecombe or Tarboro High Schools. The consequence of time, terrain, troubles and drams was an inevitable mixture of legend and lives surrounding a community. This mixture is recorded as history. Although our school no longer exists physically as an educational institution, the perpetuation of its legacy and life rests squarely on the shoulders of each of us. We must endeavor to continue our educational quests and maintain the high standards and ideals, which we were taught. The great contribution our institution made to us, our parents and community -- its impact and influence -- must remain entrenched in our hearts and minds. For those of us who were blessed to have been affiliated with Conetoe High School in any capacity truly have experienced the feeling of "being high up or close to heaven!"
In order to become an Eagle, we had to begin our education at Lawrence, White's Chapel, Chincapin, Coakley, Acorn Hill, Mayo and/or Roberson Elementary Schools. We knew that it would take about six years for us to get on the soil of Conetoe High School (CHS). When the opportunity came, we were eager to make that transition to high school. It was our opportunity to become a "Mighty Eagle". The name "Conetoe" is an Indian word, which means "high up or near heaven". An examination of our Alma Mater's history will prove this statement valid and meaningful. The Eagle was chosen as the school's mascot, because of its strength, keenness of vision and power of flight. Hence, the school's motto was "Nothing Succeeds Like Success". Maroon (garnet) and gray (an object color for reflecting) were chosen as the school's official colors. Later the Eagle was associated with gold, black and white until closing in 1971.